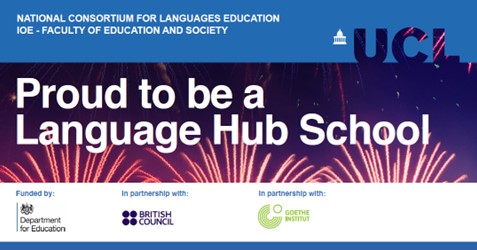 Ada Lovelace CofE high school is the Lead hub school for London, working with National Consortium for Languages Education (NCLE). The NCLE is funded by the Department for Education and delivered by the Institute of Education at University College London. As lead hub school, Ada Lovelace will work with up to 7 partner schools, in order to support the development of MFL. To express interest in becoming a partner school, please complete the form here.
Selected partner schools will benefit from bespoke CPD, in-person support and coaching to improve uptake and results in MFL. Support will also be provided for home, heritage and community languages and students will be able to access wider learning.
The language hub will be based at Ada Lovelace CofE High School, where German is the first modern foreign language, but will draw on the strength and depth of language teaching expertise from across the Twyford CofE Academies Trust.
The deadline to apply is 12 noon on Wednesday 18th October.
More information can be found on the Ada Lovelace website.