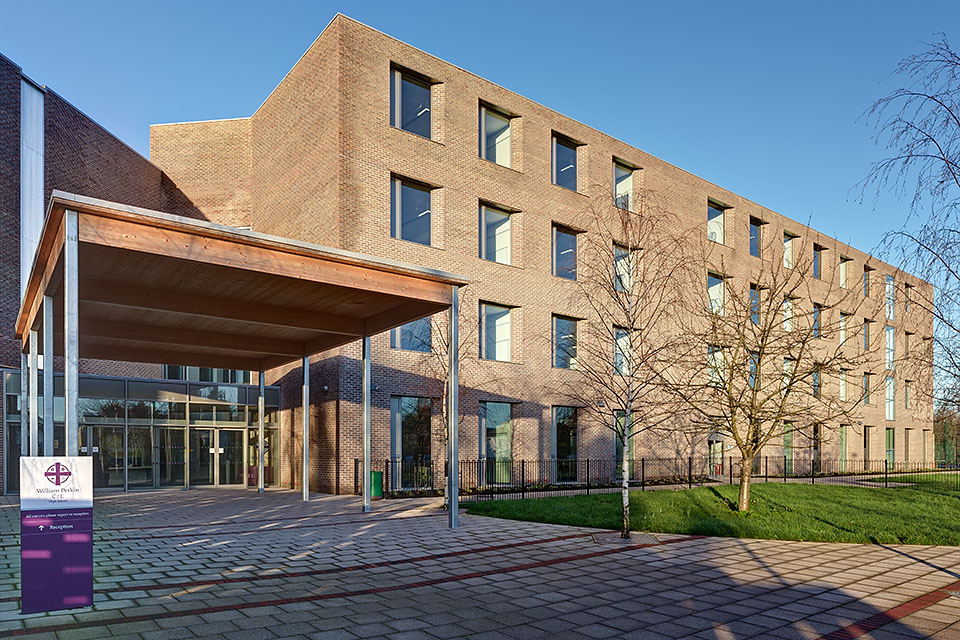 Find out what it's really like to teach at one of our upcoming School Experience days. Register to attend the day which is being held on Tuesday 28th November 2023 at William Perkin CofE School, Greenford, UB6 8PR.
About the School
William Perkin provides a fantastic environment for teacher training. The departmental and whole school resources are excellent, from outstanding lesson plans which trainees can learn from, to planning and marking structures and resources which support trainees to learn excellent practice. In addition, there are clear behaviour and organisational expectations of the students, which are used consistently across the school to great effect. This means that trainees will have a multitude of opportunities to see great teachers in action, and they can learn about teaching in an environment which allows them to develop their experience rather than only focusing on managing learning behaviour.
About the day
As part of the school experience day, you'll have the opportunity to observe both form time or assembly as well a range of subject lessons inside and outside of their subject area. You'll also receive a comprehensive overview of the school's training programme and given an insight into the ethos of the school community. Lunch is also provided and there will be plenty of opportunity to discuss experiences and ask any questions throughout the day.
How to attend
Applications to attend the School Experience Day can be made here.
Already sure you want to teach?
You can become a qualified teacher in just 12 months with Teach West London, following a school-based training programme. This means you'll be trained within a supportive school setting from day one. Find out more.